This Saturday I'll be performing at the Pittsburgh Irish Fest on the Celtic Spirit stage at 12pm doing my show singing traditional and original Irish folk songs with guitar, bodhrán and live-looping. I'd love to see you at the show!
I'm also debuting a talk I've been working on, looking at Ireland's Geological Heritage which draws on my BSc. degree in Geology from University College Dublin a long time ago. Really enjoying the process. We'll be looking at the main types of rock that exist (I might have a song about that!) and look at a few examples of those from Ireland.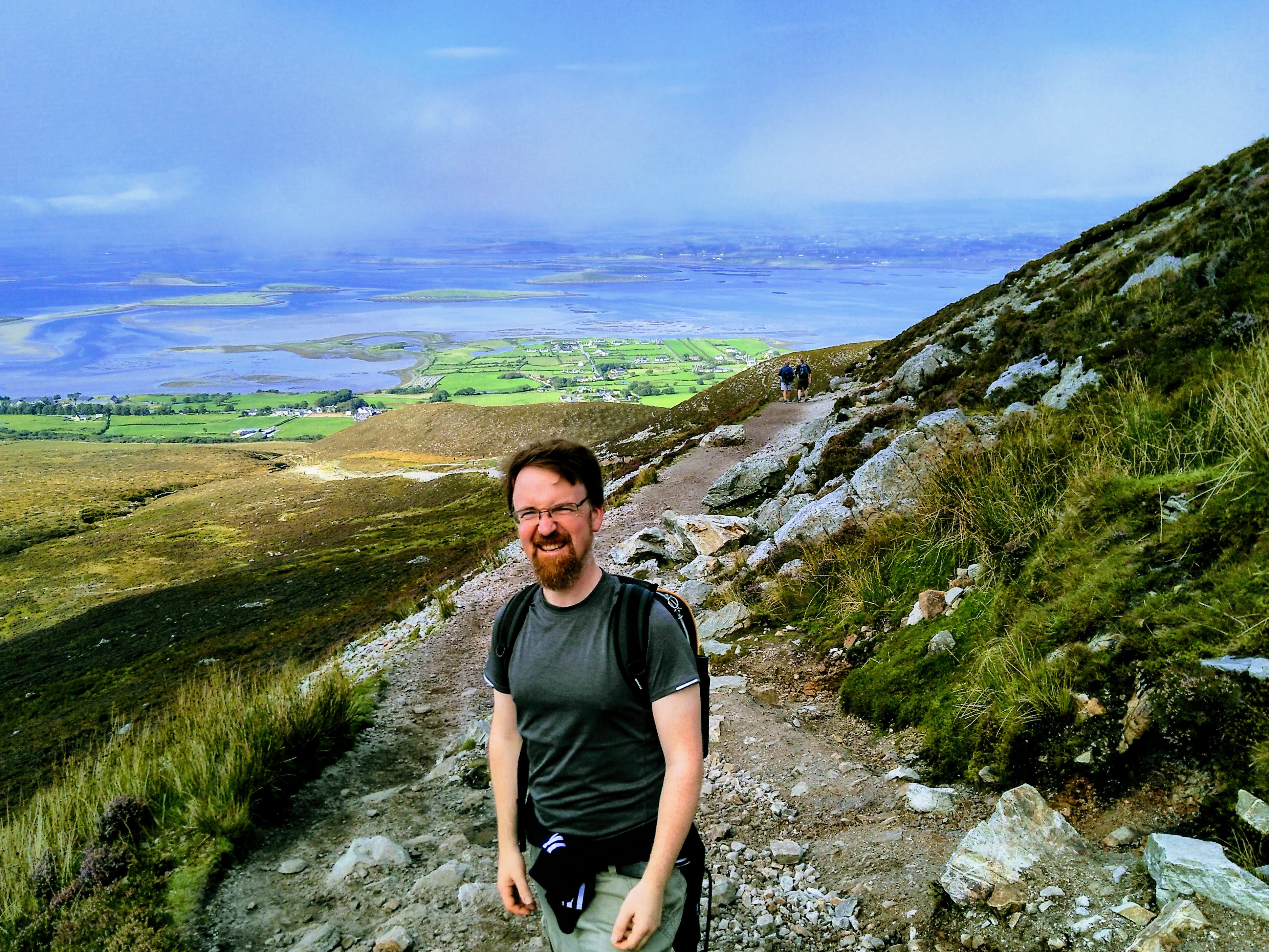 We'll explore how the north of the island and the south of the island were separated by an ocean at one point, how the rocks show us connections between North America and Europe and we'll discuss the Burren and the Giants Causeway. The photo is of me on Croagh Patrick and we'll be chatting about the extraordinary rock that can be found right on the pilgrim trail.
Rocky Road to Dublin – A journey through the Emerald Isle's geologic past with Enda Reilly. Enda shares insights and unravels the mysteries of Ireland's Rocks – Enda Reilly - Cultural Hedge School Stage at 3pm